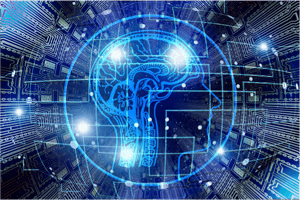 Classified as one of America's top export industries, the U.S. semiconductor market is ever-growing, with total sales just shy of $190 billion in 2017.
From operating air conditioners to improving automobiles, semiconductors enable the systems that support our everyday life. Despite breakthroughs, often the first rush of disruptive technologies is followed by years of development, refinement and experimentation.
Below, we provide an overview of the semiconductor market and identify the top three innovations making a big impact on semiconductor companies now and in the future.
1. The Internet of Things
The semiconductor industry is undergoing major change. According to Nasdaq, "Over the last 24 months, the industry has witnessed more than 10 major mergers and acquisitions, which have a combined worth of more than $100 billion…"
By expanding into new markets, semiconductor companies have been able to diversify products and services in non-core business areas. While this involves some risk, the benefits are two-fold.
The Internet of Things (IoT), for example, stimulates a huge demand for sensors and systems across a variety of industry verticals.
By gaining knowledge in various industries and sectors, semiconductor companies are better prepared for this new wave of application-specific standards, where customization is critical to compete in today's market.
2. Artificial Intelligence
Semiconductor companies are also reaping the benefits of artificial intelligence (AI).
"AI influences the development of the semiconductor sector in two ways: creating demand for new types of technologies and improving the product fabrication process," said Jian-Hong Lin, research manager of TrendForce in a press release.
As new products and platforms enter the market, the demand for AI-related technologies will rise.
In fact, TrendForce predicts AI to drive revenue from semiconductor chip sales at a compound annual growth rate of 3.1% over the next five years.
This presents businesses with the unique opportunity to refine fabrication processes for semiconductor manufacturing.
3. Advanced Analytics
According to McKinsey & Company, "Some 80 percent of development projects do not meet their initial schedule, often because teams overestimate their productivity and underestimate the complexity of their projects."
Advanced analytics are changing that by optimizing time to market. Companies can derive fresh insights from advanced analytics to streamline operational efficiencies.
This impacts every stage of the production line, as engineers are able to design and develop materials at a quicker pace.
Promerus is a team of people working to provide customer satisfaction by developing advanced materials solutions that meet and exceed customer requirements. We encourage you to explore our materials to see what Promerus can do for you. Questions? Contact us for more information.