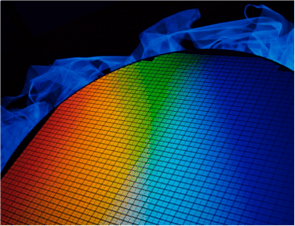 Did you know the properties of semiconductor materials are customizable? Just like many other industrial products, the materials used in microelectronics can be tailored for specific purposes.
To help you understand the difference between standard and customized products, continue reading below.
1. Standard Products
Standard semiconductor materials are readily available as off-the-shelf products. Although quick to market, standard products aren't designed for the requirements of specific target applications.
Instead, they try to serve as many different applications as possible, which inevitably compromises performance. While standardized products may be cheaper to purchase, PwC believes new product lines are transforming the industry's competitive dynamics:
"The semiconductor industry is no longer dominated by a handful of the largest players. Companies must now follow a different path, competing not so much on their performance edge or lower price, but on making the best chips for specific purposes."
2. Customized Products
Engineers are responsible for researching, designing, testing and integrating semiconductors for many different uses. Through processes including wafer bonding and etching, they're able to create semiconductor products to solve a variety of consumer and industrial problems through the customization of the semiconductor materials.
In order to customize these materials, manufacturers modify the tunable properties of the material, which include the following:
Glass transition temperature
Transparency
Modulus
Elongation
Refractive index
Adhesion
Surface energy
With a tailored design for the electronic material, the resulting electronic systems can often be made smaller, lighter and simpler. This greatly benefits the end-user, as systems are optimized for specific application requirements.
Promerus is a technology-driven organization, providing advanced materials solutions for the next generation of applications in semiconductor and optoelectronic markets. We encourage you to download The Complete Guide to Semiconductor Materials to see what Promerus can do for you. Questions? Contact us for more information.