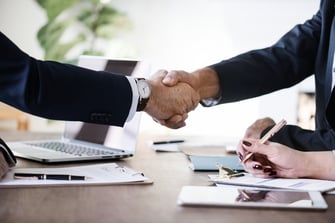 A top priority for any business is to create value, and the semiconductor industry is no exception.
Within the first quarter of 2018, the Semiconductor Industry Association (SIA) reported worldwide semiconductor sales reached $111.1 billion—up 20 percent from 2017. A key driver of economic strength, semiconductors have played a significant role in technological innovation. In fact, semiconductors enable the systems and products we use every day.
With competition high, semiconductor companies work hard to create value at each stage of the supply chain. Below, we explain how top performers can deploy value-driven business in the semiconductor industry.
1. Create new value.
To create new value in an industry undergoing transformational change, semiconductor companies must take advantage of emerging markets.
No longer are semiconductors built exclusively for the electronics industry. Automotive and aerospace industry verticals are diversifying demand for semiconductors. As sensors and systems become more complex, demand for semiconductors will rise, providing a long-term growth engine.
Those who are able to differentiate themselves in new ways and formulate partnerships along the value chain will reap success.
According to the 2018 KPMG Global Semiconductor Industry Outlook, "Mergers, acquisitions and joint ventures can help chipmakers stay ahead of industry change as the technologies that rely on semiconductors evolve and emerge at blistering speed."
2. Generate more value.
To generate more value amid the industry's competitive dynamics, semiconductor companies must align innovation with strategy.
A company must be committed to researching, designing and testing material solutions for the next generation of applications in semiconductor markets in order to acquire new business. To do so effectively, these companies must always be one step ahead of the competition.
Take for instance Nauto, an autonomous driving data platform. Built to improve driver safety, Nauto collects information through bidirectional camera-display. This technology is designed to understand driver behavior. With progressive alerts, Nauto is able to detect distracted and aggressive driving, preventing collisions before they occur.
As a result, Nauto has positioned itself as a powerful player in automotive technology, while building a safety-focused brand in the process.
3.

Produce better value.
To produce better value in a diversifying revenue pool, semiconductor companies must strive to improve the quality of current offerings.
If quick to market, semiconductor companies have the opportunity to solve a number of consumer problems, ultimately improving the power and performance of their products.
Promerus, for example, is capable of doing just that. Promerus is able to modify the tunable properties of its semiconductor materials for the requirements of specific applications. This is more valuable than standard, off-the-shelf products because the semiconductor materials are designed for a specific use-case.
Interested in learning more? Promerus is focused on growing its business and serving its customers through the development of advanced materials in semiconductor and optoelectronic markets. Above all, we strive to deliver value to our customers and partners. To learn what Promerus can do for you, we encourage you to explore our materials.